The narrow front border in front of the family home needed an overhaul.
It was primarily used for the youngest child to play in between the weeds, or discarding items either en route to the property, a traditional Victorian terrace house, or on the way to the street.
As a raised bed in full view of the neighbours, the client requested something modern-looking with a hint of the wider location in a seasidy, coastal region.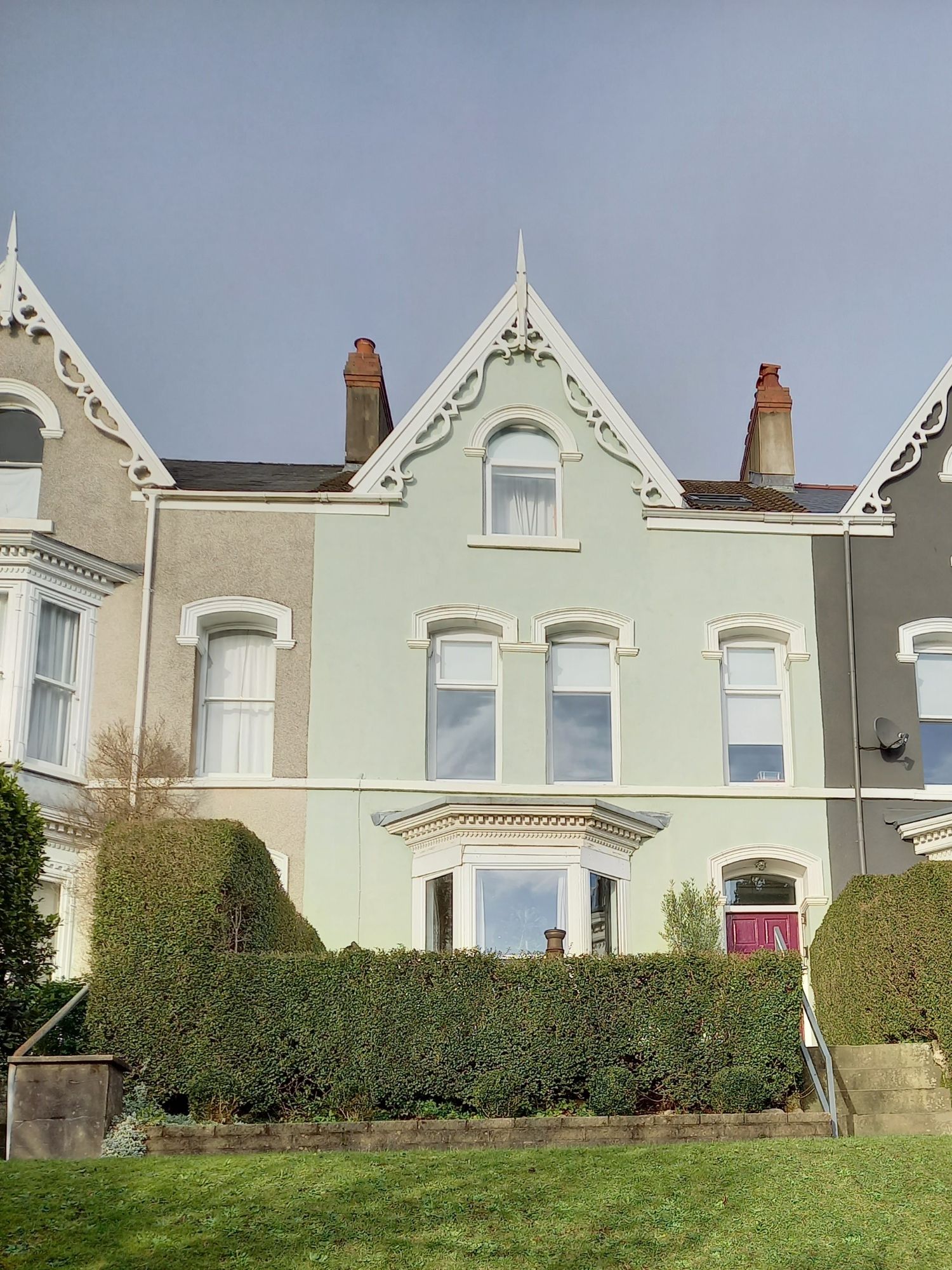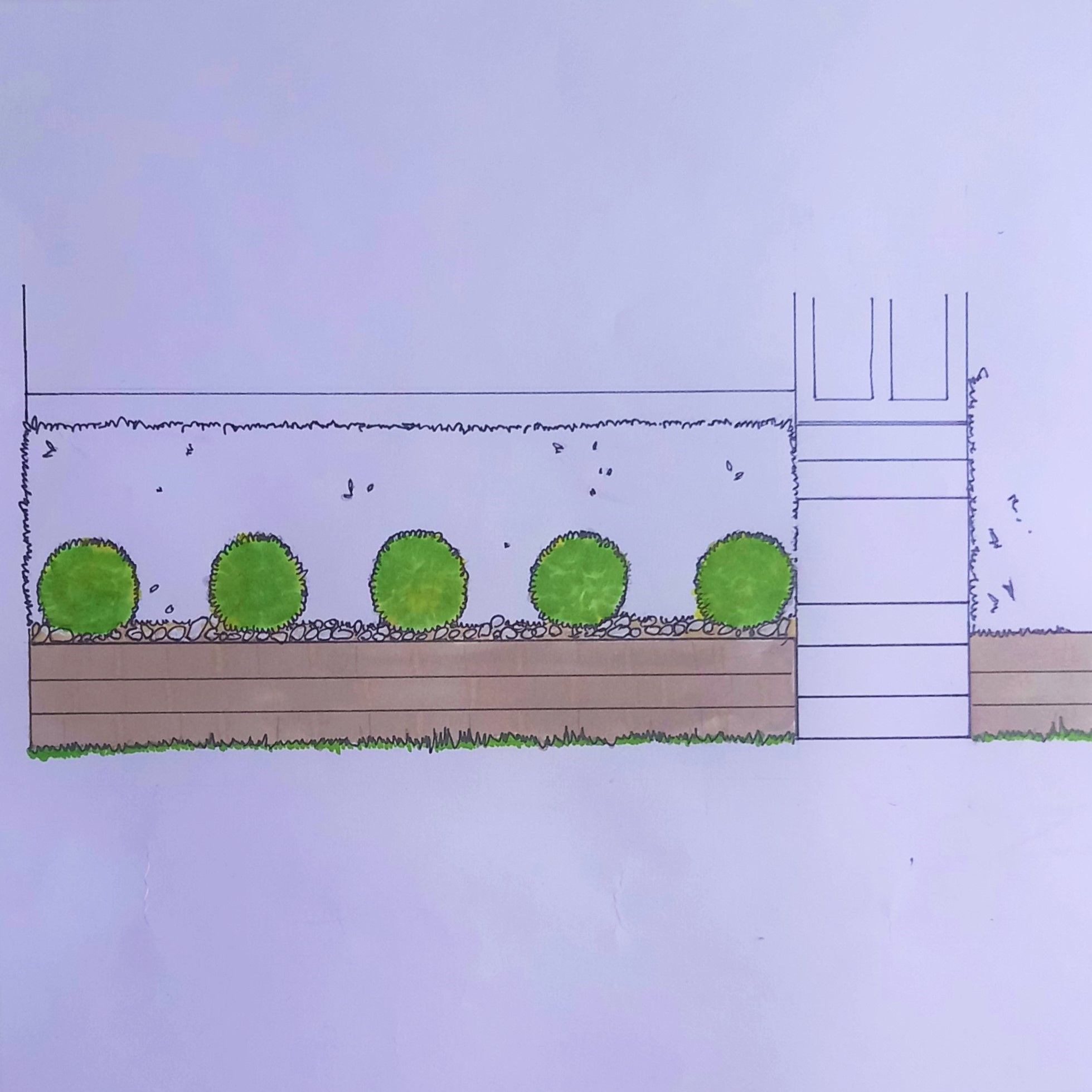 It was clear from the start that some remedial work had to take place before work could start on fulfilling the design. Toys, weeds and debris were removed, the privet hedge along the north side was trimmed, and the whole area cleared.
Five box balls are planted, evenly spaced, along the centre line of the bed.
A deep mulch of naturally rounded sea pebbles and large river rocks completes the design.
The box plants are neatly trimmed twice per year to keep it looking smart.