This lovely garden is long and narrow.
It is well estabished with mature shrubs towards the back, lining a wide, curving grass path to the far end where there is a child's tree house and the family have kept chickens in the past. This area has a woodland atmosphere with multi-stemmed hazels that require annual coppicing
.
Sandwiched between the woodland area and the grassed area nearest the property is a 3m x 7.5m area which has been multi-functional until very recently. There is a small greenhouse, family table with two benches and paving surrounded by narrow borders. There is a large, low stone circle measuring 2m across which used to be a pond but was filled in amid safety concerns and now hosts ornamental grasses and hardy carnivorous plants.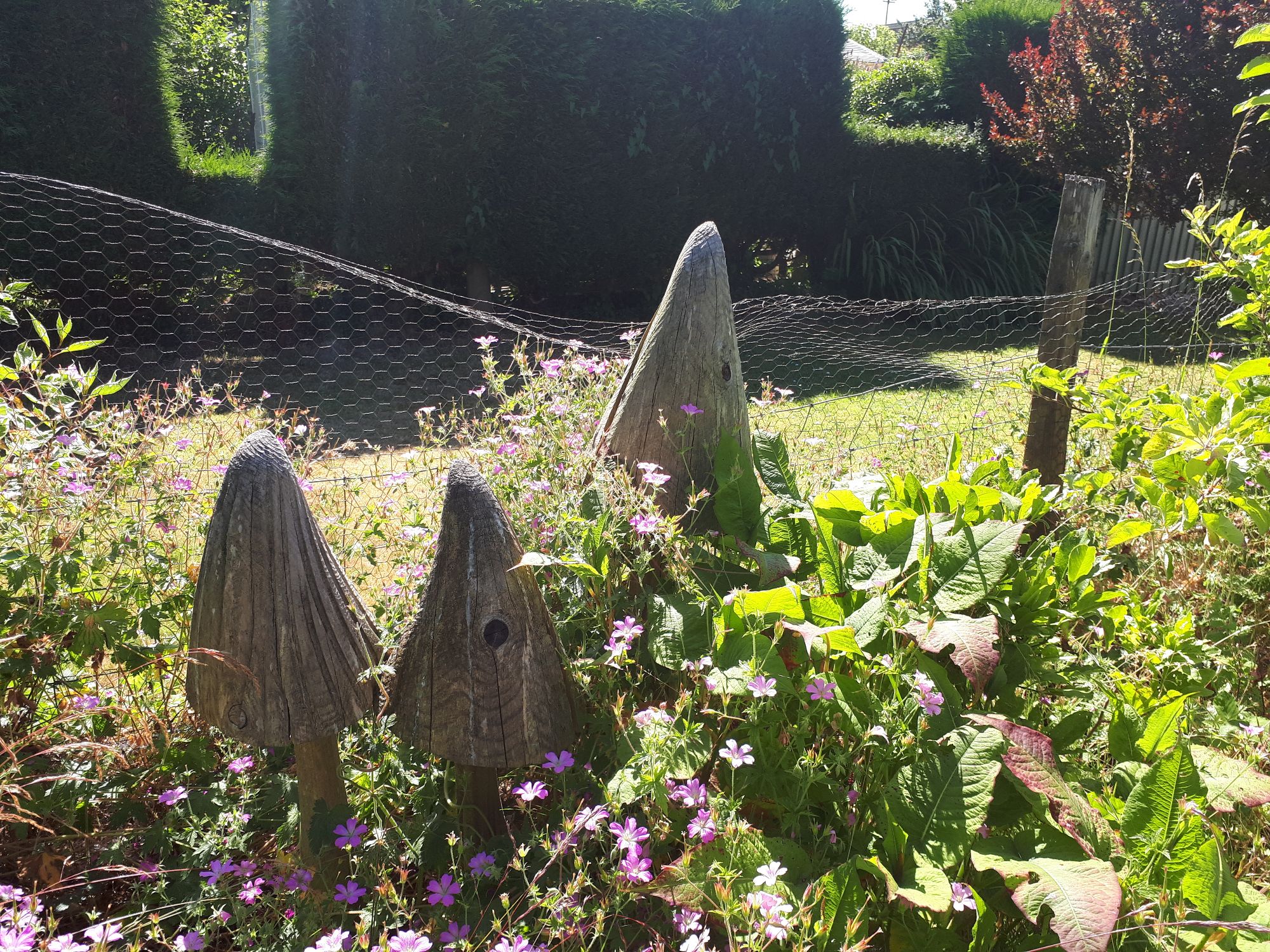 The family has grown up and the owners would like an informal area where they can enjoy the sun and entertain family and friends.
The stone circle can be moved and rebuilt.
The family have no need for the greenhouse so it can be wholly removed as it has become a junk store.
The new design does not have to conform to the space currently occupied; it can extend into the grass area slightly to blend the garden more effectively.
The stone circle will be carefully deconstructed and rebuilt to be significantly smaller in diameter, and taller for added interest.
Diagonally opposite, a circle of wooden logs is placed upright to conceal a secluded chair and table within the planting.

A path winds between them, leading the visitor toward a comfortable summerhouse. Drinks and conversation can be enjoyed on the front verandah while guests may enjoy informal seating on a curved gabion wall extending into this calm gravelled area.

Planting is tall and serene, with whispering grasses and non-invasive bamboos, enclosed by perennial herbaceous shrubs that hide the neighbouring boundaries and encourage the eye to travel onwards to the established woodland area beyond.